POLYCARBOXYLATE SUPERPLASTICIZER in POWDER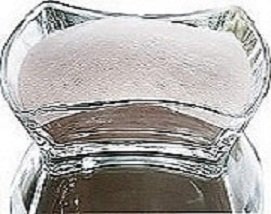 SUPERPLASTICIZER Appearance - WHITE
ORISIL Polycarboxylate superplasticizer PLCS-90 is a kind of powder water reducing agent prepared by liquid special-structured polycarboxylate superplasticizer through exclusive spray drying process. Polycarboxylate superplasticizer powder is a green environmental product with great performance in workability and mechanical strength.

Advantages

1) High early strength: Significant increase of early strength and 28d strength.

2) Low slump lose: Great reduction of slump lose.

3) Excellent durability: Reduction of cracking , shrinkage and creep.

4) High water reduction: Water reduction more than 25% according to different application.

5) Environmental friendly products: Non pollution during production.

ORISIL Polycarboxylate superplasticizer powder is widely used in dry-mortar and concrete systems, such as High performance concrete, High flowability concrete, High durability concrete, Aluminate cement refractory concrete, Low cement refractory castable concrete, Steam curing concrete, Self-leveling concrete, High strength mortar, Gypsum products, Self-leveling floor, Joint filler, Grouts etc. Poly-Carboxylate is a superplasticizer for high performance concrete, high strength concrete, high volume fly ash/slag concrete and grouting/self-leveling screed/mortar.
Microwhite silica fume