MICRO-WHITE SILICA FUME MICROSILICA SUPPLIER EXPORTER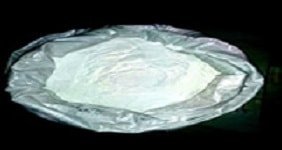 ORISIL MICRO-WHITE MICROSILICA SILICA FUME - BEST QUALITY HIGH STRENGTH MORE POZZOLON
White Microsilica Silica Fume - the Ultimate Pozzolan Microsilica- We are pleased to offer ORISIL MICROWHITE MICROSILICA SILICA FUME- CONCRETE, TILES, PAINTS for the production of high performance decorative concrete products.We have thoroughly evaluated the performance of this product and found it superior to other pozzolans as well as other silica fume ands Metakaolin with better Performance, as the Sio2 Content is very high comparing to Metakaolin,
ORISIL Micro-white is a high purity,whitesilica fume. High quality, consistent properties and lightness of colour and weight are the special characteristics of ORISILMicro-white.
DESCRIPTION
The properties of ORISILMicro-whitetypically comply with and exceed the requirements ASTM C1240 Standard Specification for Silica Fume Used in Cementitious Mixtures. With a Colour Reflection value typically more than 99%, ORISILMicro-whiteis whiter and more consistent than many alternative grades of silica fume.
Improve the mechanical performances of Concrete & Artificial Stones.
The Silica fume reacts with the cement paste to form additional strong Calcium Silicate
Hydrate (CSH) providing higher strength.
ORISIL Micro-White Silica fume reduces bleeding and enhances the cement paste bond to the aggregates. Thanks to its pozzolanic effect (reaction with Ca(OH)2 ), and therefore to the strength improvement.
Recommended Dosage : Replace 5% to 10% of your Cement
ORISIL Micro-White Silica fume is the most powerful pozzolan available. The particle size is 100 times small than cement and other pozzolans such as VCAS, Slag, or Bottle Pozz.
The increased water demand was minimal with the ORISIL Micro-White Silica Fume we tested.
5% cement replacement is adequate for most mixes with diminishing returns as you approach 10% cement replacement.
There was no loss of next day strength that occurs with other pozzolans.
By incorporating We are Stage 2 accelerator in the mixes we were able to exceed 7,000 PSI overnight with minimal heat.
Mixes in excess of 10,000 PSI are easily possible with 15,000 PSI concrete within the reach of every fabricator.
The increased density and lower calcium hydroxide of silica fume mixes enhance the performance
Sodium hexameta phosphate