SODIUM HEXAMETAPHOSPHATE INDIA SUPPLIER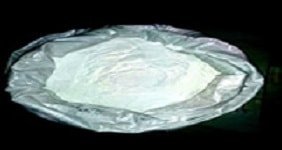 SODIUM HEXAMETA PHOSPHATE (SHMP) - BEST QUALITY, HIGH PERFORMANCE
Sodium hexametaphosphate is an inorganic polyphosphate salt commonly used as a corrosion inhibitor, emulsifying agent and as a tooth whitening agent in dentifrice formulations.
Sodium Hexametaphosphate [SHMP] is also a sequestrant, which allows gelling agents to be hydrated at much lower temperatures. It is the highest performing sequestrant available. And unlike sodium citrate, it has no taste at the concentrations used for gel hydration.
Sodium hexametaphosphate of commerce is typically a mixture of polymeric metaphosphates, of which the hexamer is one, and is usually the compound referred to by this name. It is more correctly termed sodium polymetaphosphate. It is prepared by melting monosodium orthophosphate, followed by rapid cooling. SHMP hydrolyzes in aqueous solution, particularly under acidic conditions, to sodium trimetaphosphate and sodium orthophosphate.
SPECIFICATION OF SODIUM HEXAMETAPHOSPHATE
| | |
| --- | --- |
| Parameters | Value |
| P205 % | 67-68 |
| pH | 6.5 - 7.2 |
| Moisture Content % | 0.40 (Max) |
| Fe2O3 % | 300 ppm (Max) |
| Water Insolubles % | 0.05 (Max) |